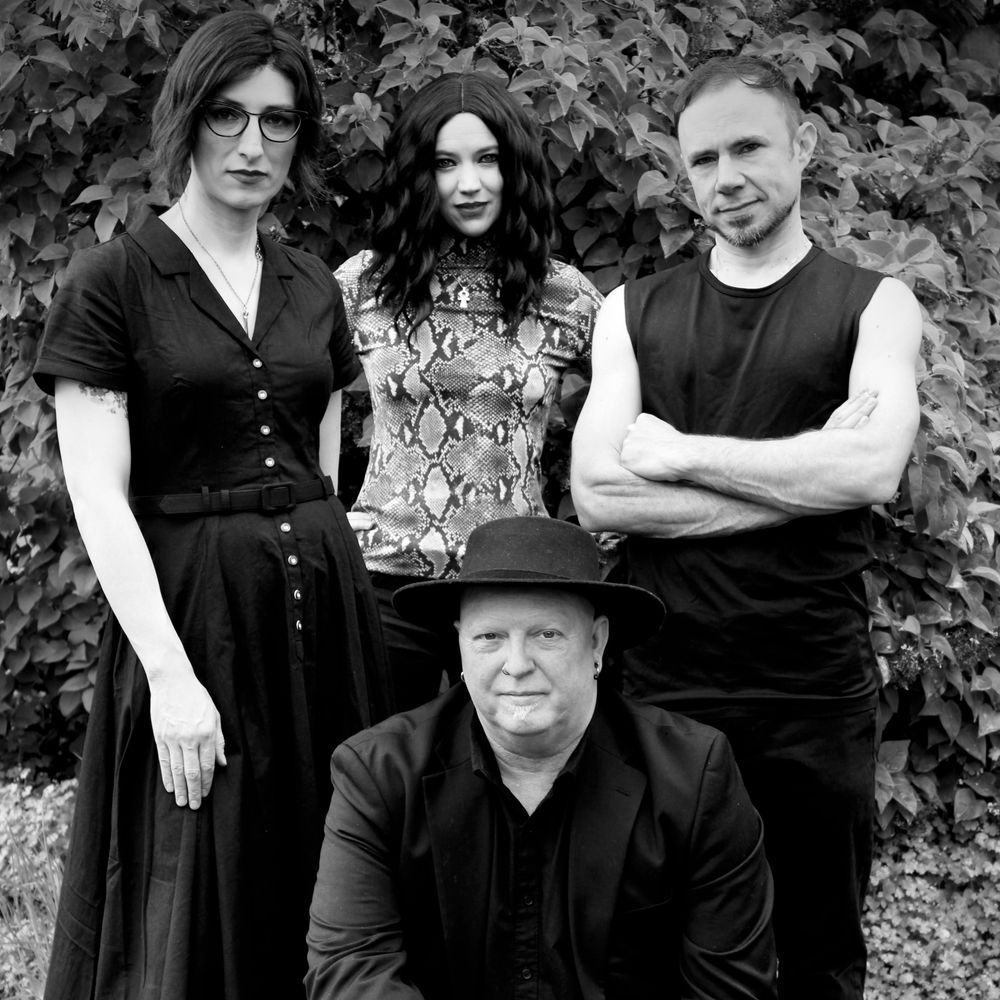 Luscious Apparatus blends cinematic soundscapes, synths, shoegaze textures, and syncopated percussion, to create a sound best described as Electrogaze or Noir Pop.  Founded by Jack Norton as a studio project in 2019, the Portland, OR based act evolved during the great plague of the early 2020s with the arrival of Sandi Leeper on vocals. Catherine Hukle, a guitarist from Seattle, moved to Portland, providing the band's signature walls of sound. Daniel Henderson joined on drums in 2021. All members are active in writing and producing for Luscious Apparatus.
Luscious Apparatus' roots are spread wide throughout the post-90's post-punk scenes. They incorporate everything from goth and industrial to indie rock, electronica, and trip-hop. Influences are broad: from Nine Inch Nails to Garbage. Joy Division to Massive Attack. Gary Numan to My Bloody Valentine. Frontline Assembly and Delerium.
Bricks & Bones released on Bandcamp and all streaming platforms on May 27, 2022. It is the follow up to Luscious Apparatus' first single, Infiltrate, and the band's cover of Lions, which appeared on the Coitus Interruptus compilation, "The Work of Sinners, The Work of Saints (A Tribute to Love & Rockets And Tones On Tail)" in April 2022.
"

dark, unsettlingly alluring . . . as swamped in sonic mystique as it is in the universal language of irresistible hook and groove." - Dave Cantrell
"

Infiltrate perfectly balances the twilight areas of gentle atmospheres and lush guitars that punch you in slow motion like an iron fist in a velvet glove. I can only speak for myself but I cant wait to see what else this group will come up with" - Hide Tepes
"

There is a pervading lightness in the whirling spirals of sound that harken back to bands like Cocteau Twins or Lush [...] but especially the sonic electronic noise of Curve. Beautiful, strong and downright bestial." - Adele Sinnamon